The Collective is a community of creative and wellness professionals who share resources, generate ideas and collaborate. Members of the collective include; carefully selected specialist partners, our clients and guest experts. As facilitators of the collective we use clients challenges, specialist partner knowledge and expert experience to generate content for our members.
Downloadable resources for members of The Collective
Client and Partner Directory
Please explore our client and partner directory by using the navigation menu below. Please contact us if you would like to become a client and partner. We will discuss available options with you and add you to our directory as a resource.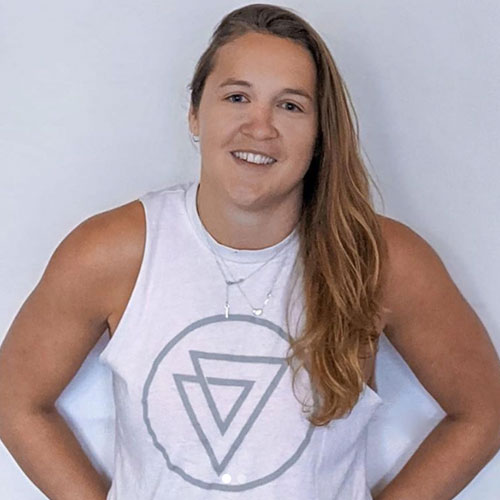 Liv is a London based Level 3 Personal Trainer, additionally qualified in pre & post natal exercise. She is a coach at HEX, a semi-personal training studio in Clapham and part of the Bumps & Burpees team, a fitness community for mums and mums to be.
I am a personal trainer located in the Wandsworth/Clapham area. I offer private PT sessions (1-1, online or group sessions) as well as online zoom classes for all levels of experience. My main focus is on weight loss, rehab, strength and conditioning as well as Wellbeing, sports specific fitness and cardio exercises for weight loss and toning up. I pride myself on being personable and supportive and my brand 'Gains and Glory' is all about fitness and your mental wellbeing, creating new healthy habits.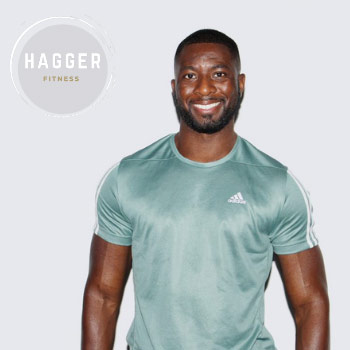 I am a certified level 3 Personal Trainer with a passion for assisting clients in reaching their goals by giving them the confidence to continue working out and learning about nutrition and food. I specialise in: Strength Training , Body Transformation, Weight Loss, Weight Gain, Glute transformation, Basic Nutritional Guidance.
I am a firm believer in the power of fitness to boost confidence and strengthen your mindset to achieve your goals. I'm here to assist you in reaching your objectives, and I'll keep pushing and motivating you until you're completely satisfied.
Becca is a Health & Wellbeing Coach, Yoga Teacher & Massage Therapist and Energy Healer. She founded Nature's Healing where she provides integrated healing methods to individuals' Health & Wellbeing, focusing on their physical, mental, emotional and spiritual needs.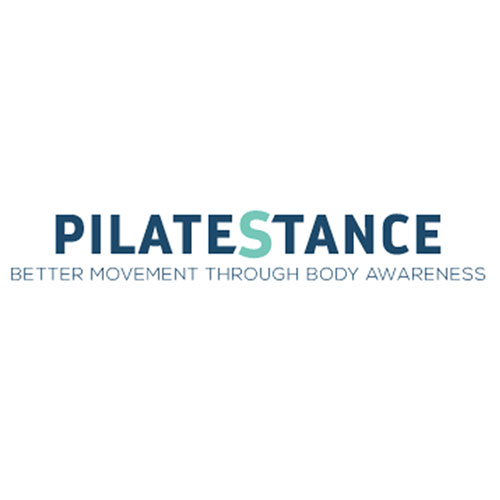 Having practised Classical Matwork Pilates as my fitness routine for 10 years, I decided to train as a Pilates teacher when I moved to London from Paris in 2014. I have practised a lot of different sports but only Pilates gave me this intense sense of precision and concentration, really connecting my mind to my body to finetune my movements. I completed my training with Body Control Pilates in 2017 and I have since done further specialised trainings. I am also a qualified Reformer teacher. I completed my training with Body Control Pilates in 2017 and I have since done further specialised trainings (Pilates for pregnancy, Pilates for bone health, Low Back Pain Practitioner). I am also a qualified Reformer teacher. I regularly attend further development courses as I believe it is essential to remain a student with an open mind.
Sara Deeley – Pilates Hub Weybridge Ltd
From group classes to private 1 on 1 training, Pilates Hub Weybridge offers a wide range of classes including Mat, Reformer, Barre, Pre & Post-natal training, Yoga and Rehabilitation. Here at PHW we welcome all levels so whether you're a complete beginner or have been practicing Pilates regularly, we offer classes to suit your particular needs.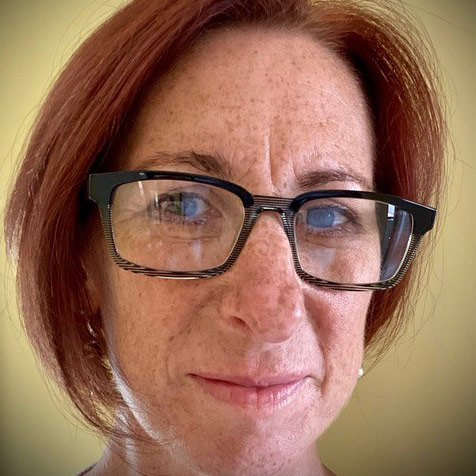 Michele has been a full time yoga teacher as well as owner of the Yoga Spot in Aberdeen since early 2011, and is a Senior Yoga Teacher with Yoga Alliance Professionals. Yoga is different for everyone; whether you attend a yoga class for physical, spiritual or mindfulness benefits, at the Yoga Spot we aim to help you along that path. We are dedicated to and passionate about yoga. It is a philosophy and way of life for us at the Yoga Spot and we aim to pass this on to all those who attend our classes.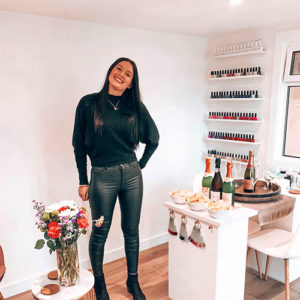 Beauty by Sian is a Mytchett based beauty salon providing treatments such as shellac, waxing and lash extensions.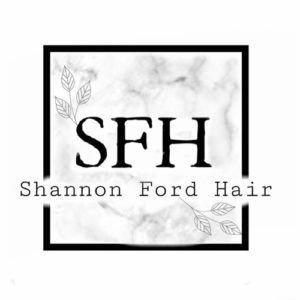 Shannon Ford is a Sustainable, Cruelty Free & Vegan Freelance stylist. Who Specialises in colour. Love Hair, Love the planet, Be kind to the animals.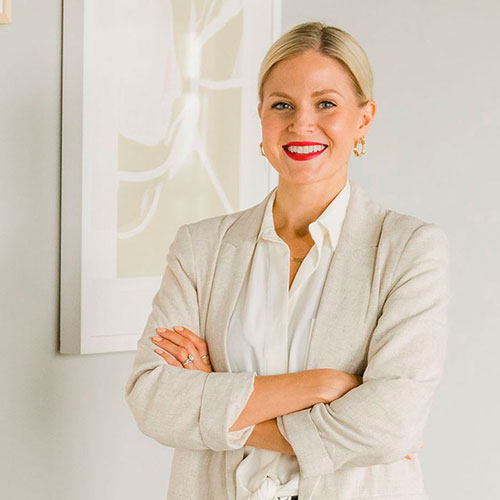 Wellness Marketing Consultant & Coach.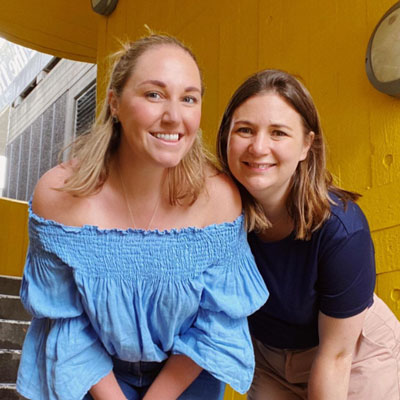 The Doers is a brand marketing consultancy, founded by brand marketing consultants, Jess Sims and Laura West, and powered by freelancers. Say goodbye to monthly retainers, paying for agency overheads or managing multiple freelancers and say hello to a flexible and impactful marketing approach – top-notch freelancers working together to deliver all the perks of an agency, without the costs of one.
Jim West - Social Media Manager
Jim West is a creative, versatile and efficient Freelance Social Media Manager with over seven years of invaluable experience working for some of the world's biggest brands, companies and charities. He has led social media strategy, paid social and delivery for award-winning campaigns (Small Talk Saves Lives), as well as been the go-to social media specialist on a wide range of global retail (Amazon), music, entertainment, charity and health-related projects.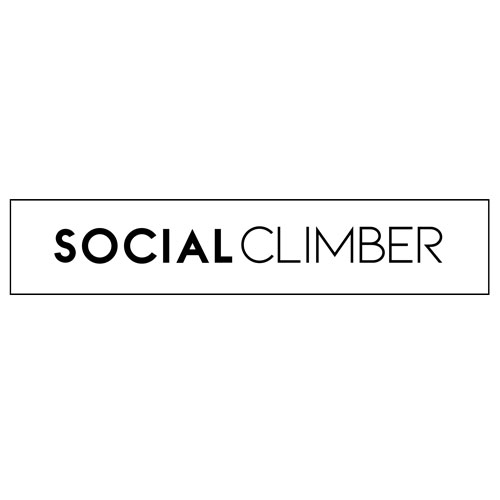 We are a Social Media and Content Marketing Agency based in the Surrey/Hampshire border but work with clients on a global scale. Our mission and primary focus is to help businesses generate an incredible return on their investment.
Low Six Co, is a tattoo inspired apparel & accessories street wear brand based in the United Kingdom. Formed in 2019, our goal was to do for tattoo culture, what Vans did for skate. Low Six Co works closely with many independent tattoo artists and in September 2020 joined the team at Geo Ribeiro Tattoo Studio to open our first retail concession stocking lines from the current line up and some exclusives only available from Geo's studio based in Lightwater, Surrey.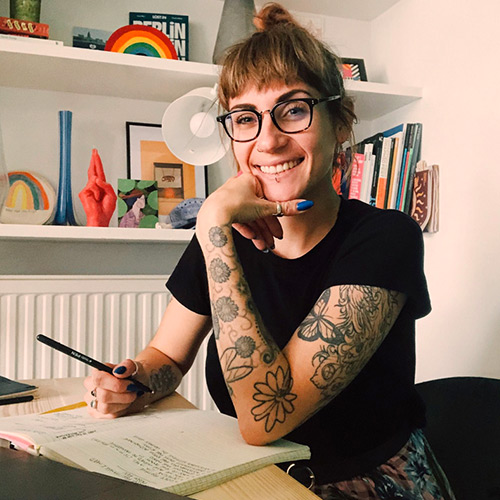 A creative studio by the sea specialising in branding, websites & illustration for independent food, wellness & events businesses.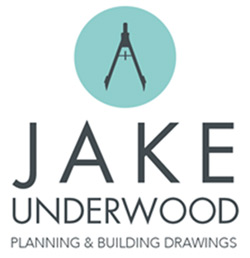 Jake Underwood - Planning & Building Drawings
Architectural designer who provides high quality designs and drawings for residential extensions including loft conversions and internal alterations.
Sisterhood School delivers creative social action programmes for young girls (age 13-17) to build confidence and self-esteem. Through our programmes in schools, youth groups and clubs – participants identify issues that impact their everyday lives from body image, personal safety to gender inequality participants create a solution to launch in the real world. The programmes provide hands-on, practical tools and creative skills to drive girls to be the creators, leaders and changemakers in their own lives and communities.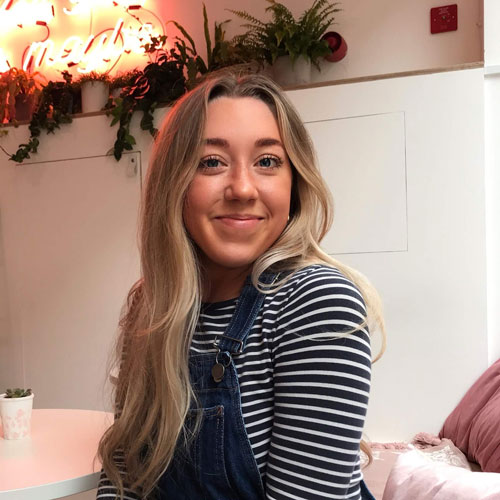 I am a graphic designer and I finished my final year in Fashion Communication and Business at Brighton University in May 2020, gaining a 1st class degree. After graduating I started as a freelance designer, building up a great network in under a year. I now work as a freelance graphic designer, specialising in social media content and branding design. My main passion lies in graphic design and art direction but I also have a skill for film and digital photography.
Kelly Price Design arose from a desire to work for myself after 14 years working within the design industry. With experience in both the creative and project management teams I now find myself in the perfect place to fuse both skill sets together. Through Kelly Price Design I can now offer the high level of expertise that comes with such depth of experience. I'm an organised creative, if there is such a thing? I love to take a jumble of thoughts and make sense of them all.
Selina is an arts marketing specialist with over ten years' experience of devising and delivering marketing campaigns in the cultural sector for a variety of arts organisations, venues and festival programmes. From event marketing to content creation, social media strategy and brand development, Selina offers strategic communications support, integrating with project teams to deliver campaigns.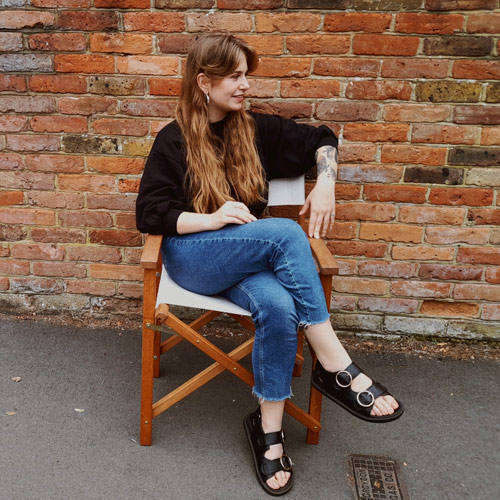 Martyna is Polish born, London based freelance illustrator & graphic designer. Working within branding, illustration, packaging, as well as releasing her own range of illustrated goods. Her work focuses on the seemingly mundane interactions in our daily lives, translating them into bold and comforting graphics. Clients include BBC Podcasts, BrandOpus, Self Space and more.
Ellipse Design Studio is an interior design consultancy set up by three professionals that got tired of seeing the amount of construction waste that got sent to landfill in projects that they designed for corporate clients. They decided to set up a design and project management company that seeks to encourage sustainable design and build practices.
With an emphasis on the circular economy, fluidity and beauty, Ellipse was created. Between the Ellipse team, we have worked in various industries from Architecture, Product Design, Interior Design, Branded Environments, Operations, Workplace Strategy, Business Design Strategy, Events and Legal. We have experience across residential, workplace, hospitality and retail design, having worked on design for over 80 different clients globally.
We look to partner with clients that take sustainability and beauty seriously, learning with each project how to be better. We look forward to working with you.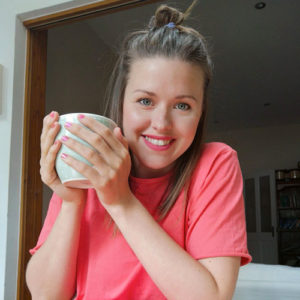 Carly Ann is a Relationship & Self-Esteem Coach helping you break free from loneliness, insecurity, and toxic relationship patterns. Carly will guide you away from past pain to find more joy, build up your self-worth and master your connection with yourself and others.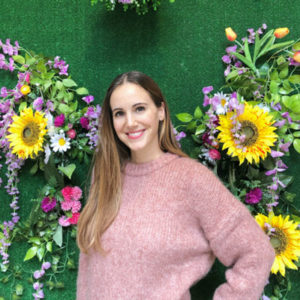 Eirin Holmeide is a wealth coach with over 10 years of invaluable experience investing in the stock market with great success. Eirin has been working on reaching her financial independence since she was 18 years old and has over many years focused on taking intentional action and living her life with purpose. She is passionate about teaching women how to take control of their finances and transform their relationship with money.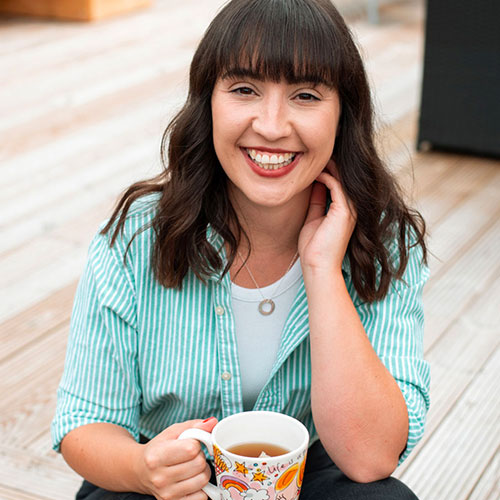 Lissie is a transformational coach, who is here to take you dreaming, removing external pressures to choose an inspired, connected life, and most importantly creating an actionable, sustainable plan to make it happen. Lissie spent years waiting for life to happen, expecting that one day she would get the life I'd always dreamed of. After she had an epiphany moment – she realised she was only going to get the life of my dreams if she made it happen.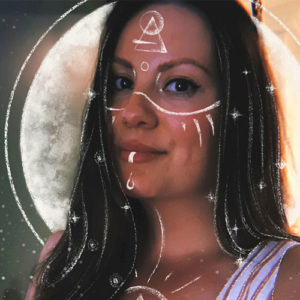 Becky is an Intuitive Mentor & Light Worker with a passion for returning women back to their roots. She is the creator & host of the Divine Circle; moon ceremonies which empower, connect and inspire women to live fully in their feminine. Becky combines her unique gift of intuition & divine messages to hold highly skilled Tarot and Akashic Record sessions which dive deep into your subconscious to locate hidden blocks or patterns that might be affecting your present life.
Whether you're stuck in a rut and not sure where you're going, or you have a clear goal but are not sure how to get there, Life Coaching can help. Pippa, founder of May Coaching focuses on helping women to own their worth and have meaningful relationships, starting with themselves. She wants the women she helps to live their life passionately and filled with love.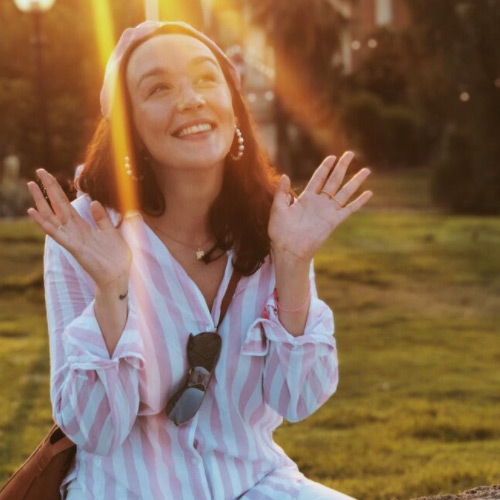 Remotely Connected is a virtual & physical platform to connect & empower those who work or manage teams remotely. We are building a virtual members club which will provide coaching, networking, training & community events for networking when working from home. We're focussed on connecting those who work remotely (whether self-employed or working in a larger business) and who miss the community & connection of a physical office.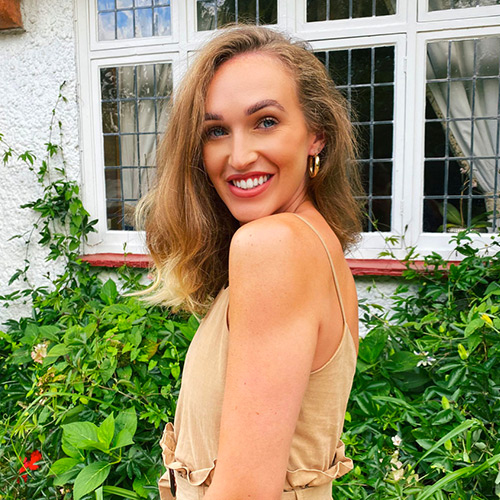 The Imogen Method helps Self Doubting Women to create a more fulfilled life, by showing them their full potential in order to achieve greater than they ever thought imaginable, so that they can live a life of blissful freedom and Self Worth.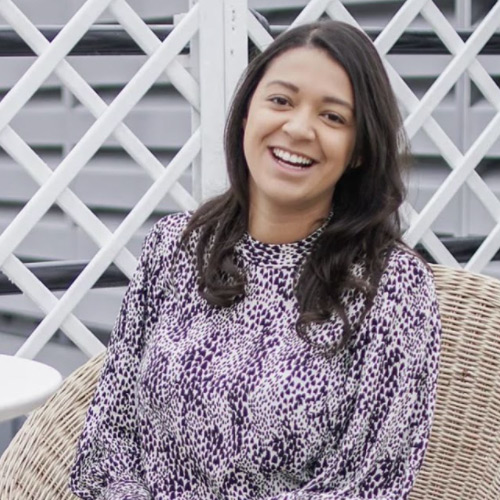 Ellie, founder of This Girl Talks Money, is a certified financial coach and content writer. TGTM focuses on empowering millennials & Gen Z to understand and feel confident with all aspects of managing their money.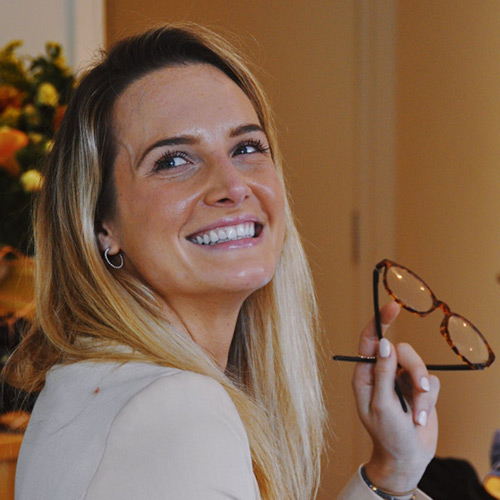 Sarah Elliot founder of Vault Coaching, is a certified personal mindset & transition coach, meditation trainer + studying an MA in Psychology.
Hannah is a huge advocate for self-care and wellness. So much so that I transitioned from full-time corporate job to self-employed Life & Wellness Coach! I am dedicated to helping people achieve balance, wellness and success. My purpose on this planet is to uphold that everything in life is connected. Be it your health, career, relationships or purpose. My aim is to empower people to create change that will allow them to be and feel their best self, always.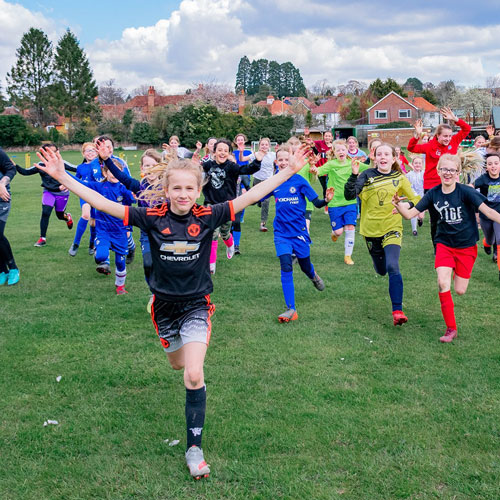 Inspire Girls Football provides a unique opportunity for young girls to participate in football. We welcome girls of all abilities and ages. At IGF, we provide professional, female FA licensed coaches with a wealth of experience in girl's football.
Rhi is a Process Consultant, empowering coaches and online CEO's to step into their inner leader and take back control of their business, whilst simultaneously removing themselves from the day to day grind. Rhi uses the implementation of Standard Operating Procedures and her clients true vision for their business to have things working like clockwork and ultimately optimise all of their processes.
I'm a Fertility, Pregnancy & Postnatal Coach empowering those at each stage to replace any anxiety with a calm confidence. I help clients achieve deep emotional healing & to live life on their terms for the best of themselves and their family. I'm really passionate about this after my own journey and am on a mission to raise awareness and guide others using tools that work from day 1 and last a lifetime.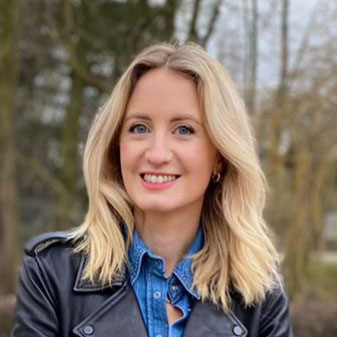 I'm Anna, Career Coach and Founder of RECLAIM YOUR LANE, on a mission to put women back in the driving seat of their career so that they can fulfill their potential with fire and determination and live happily. Realising that I had slept walked through the career and life 'tick list'; doing everything that was expected of me, working towards the status quo of success, I took steps to make a change and now want to help other women do the same.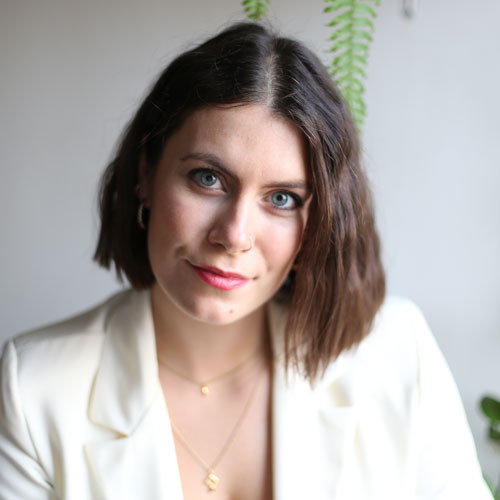 Catri Barrett is a Certified Life Coach, Startup Business Mentor and Founder of the Curiosity Club. Catri's coaching programmes help frazzled perfectionists and doubtful procrastinators build positive emotional and mental habits, learn how to regulate their anxieties and fears, and develop unshakeable self-belief so that they can become their biggest cheerleaders. The Curiosity Club is a personal educational brand re-schooling you in the things that really matter.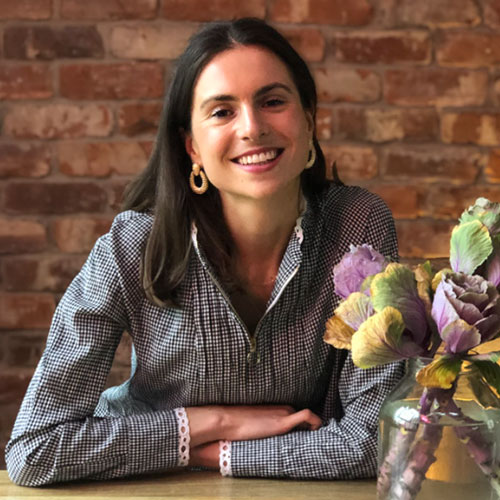 Nicola is a Mindset & Performance coaching supporting female founders, freelancers & small business owners to reach their potential and feel empowered by their work. Her mission is to help you grow, so that your career grows and lifestyle thrives. She also delivers well-being and mindset webinars to organisations (including Me+Em, rewardStyle, London Business School and Give a Grad a Go) to help their teams thrive and feel great!
I'm Em Huckstep, a Business Coach, Entrepreneur, Yoga Teacher, and Podcaster working with clients to build their businesses, bank accounts, and self-worth. When I first started empowering women to start businesses, I loved the freedom and sense of achievement it gave me. Now I realise that my true passion is leaving a legacy and making an impact because we need more women stepping into their power. I offer group programs, 1:1 sessions, and lots of free resources on social media to encourage business rule-breaking and expansive self-growth.
Lorna is a Cognitive Behavioural Therapist and Accredited Coach. She holds a BSc (Hons) in Psychology, a Master's degree in Clinical Psychology and Mental Health, a Post-Graduate Diploma in Cognitive Behavioural Therapy (CBT) and a Diploma in Life Coaching and Personal Performance Coaching. Lorna specialises in empowering high performers and overachievers to improve their psychological wellbeing and performance so that they can flourish in their personal and professional lives.
Sarah Hunter helps coaches to realign their subconscious and expand the nervous system so they can calibrate to 5 figure months and attune to wildly magnetic launches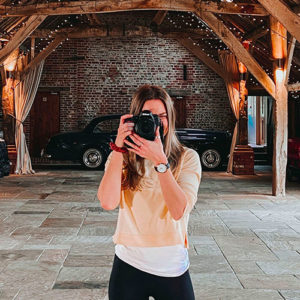 Ellie Jade - Photographer & Coach
Natalia is a London based wedding photographer. Her work is fun, timeless and creative. On the day you'll find her amongst your guests capturing the day as it happens. Your portrait session will be short and snappy, and don't get worried if she suddenly starts climbing a wall or get into a bush! This is all in the name of art! Her super relaxed and down to earth approach allows her to capture your day in a candid way.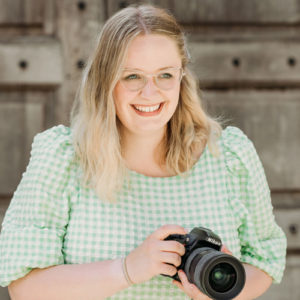 Natalia is a London based wedding photographer. Her work is fun, timeless and creative. On the day you'll find her amongst your guests capturing the day as it happens. Your portrait session will be short and snappy, and don't get worried if she suddenly starts climbing a wall or get into a bush! This is all in the name of art! Her super relaxed and down to earth approach allows her to capture your day in a candid way.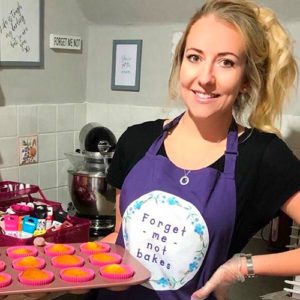 Forget Me Not Bakes is an Etsy based personalised cookie gifts and treats shop. Take a look at our shop to find something delicious to order.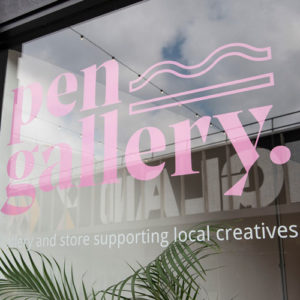 Pen Gallery is a contemporary art gallery and store with locals at the forefront. All profits go back into keeping our exhibition space free to the public. With every purchase and donation, you support local makers and creatives whilst creating opportunities and keeping our doors open to supply incredible exhibitions and events to our community.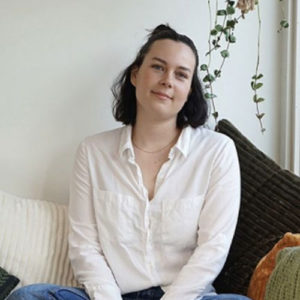 My name is Jesse, I'm a dermal therapist and I offer online skin consultations to help clients with overall skin health and overcome skin conditions. I'm passionate about education and sharing my knowledge on skin function & physiology, skincare ingredients, & lifestyle habits they can adopt to prevent skin damage as well as preserve healthy skin.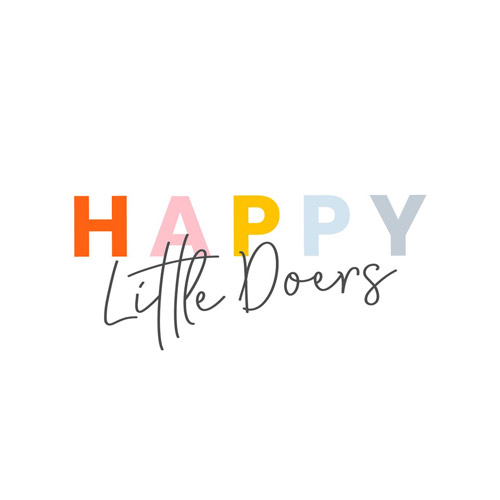 Happy Little Doers create Montessori educational products, including flashcards and prints, to help globally support early years learning. From learning numbers and shapes, through to phonics and times tables, each design is carefully considered to help children enjoy learning through play. Products are unique, fun, educational, eco-friendly, affordable, design-led and portable, helping parents, carers and families to entertain and educate children wherever they may be.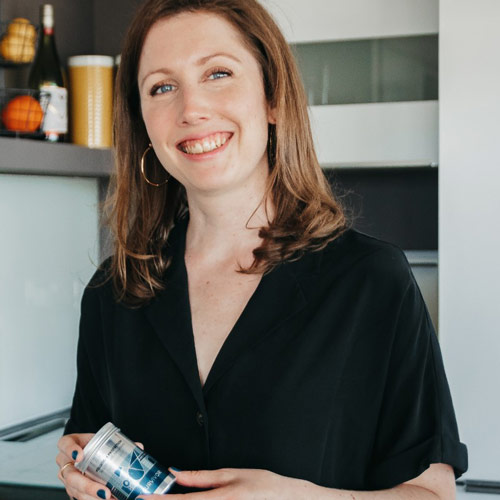 Daisy Connor – City Survivor
Daisy Connor is a Nutritional Therapist and founder of City Survivor – simple supplements for busy people. City Survivor's high-quality nutrition capsules offer targeted support for modern life's challenges. Helping you sleep better, regain your energy and keep well, whatever stress comes your way. A local, ethical brand: made in the UK and packaged in endlessly recyclable metal. Every product is vegan and the capsules are filled with active ingredients only – no fillers.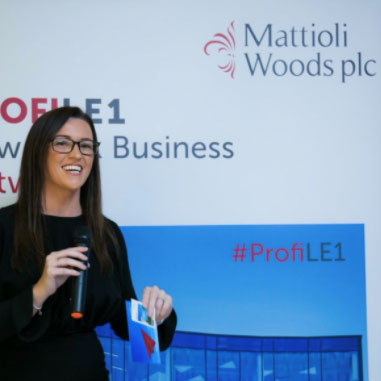 Keeley Upton – Wealth Management Consultant
Keeley is a qualified financial advisor and pension and investment specialist that can assist you with all of your financial questions. Would you like your money to work harder for you? Make a pension contribution to reduce your tax bill? Received an inheritance that you're unsure how to invest? When your financial life becomes more complicated than simply receiving an income and taking money out, it is time to speak with a financial advisor. There are many occasions in life where financial advice can make a big difference.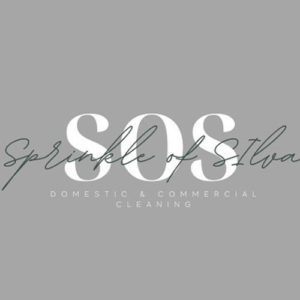 Sprinkle of Silva is a small, private company specialising in deep domestic and commercial cleaning throughout the home counties.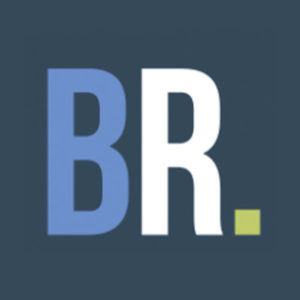 Branksome Recruitment Limited
Branksome Recruitment Limited is a specialist marketing recruiter operating primarily in the South East of England. We support marketing professionals throughout their careers across a variety of industry sectors.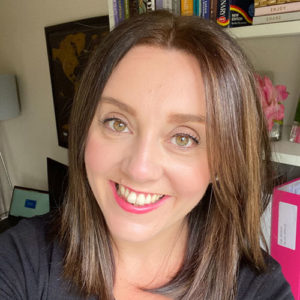 Gemma Heritage - Virtual Assistant
Gemma Heritage is based in Hampshire and works remotely from her home office, providing tailor-made packages to suit you and your personal and business needs. Whatever your problem is, Gemma can offer you a reliable, professional and efficient solution whenever you need it. She is the one-stop you need to make for all your business and personal needs meaning you can focus on what really matters.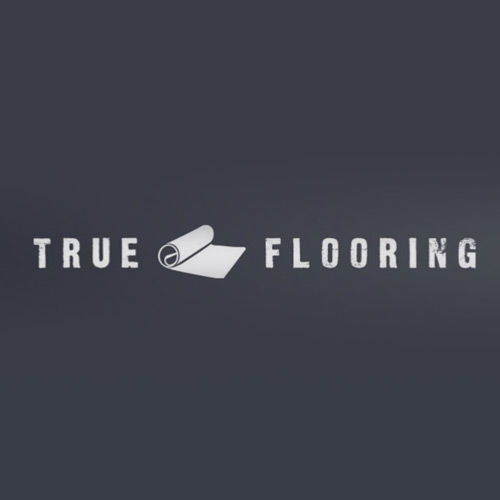 Dean Simpson, founder of True Flooring is a specialist in carpets and floors in Mytchett, Surrey and surrounding areas. Check out his instagram for some of his amazing work and to get in touch!
W1Barbara Jamieson – Jamieson Law Ltd
Jamieson Law Ltd is an incorporated practice law firm, registered with the Law Society of Scotland. Barbara Jamieson, CEO and Solicitor, is licensed to practice law in Scotland, England, New York and California, and advises on a wide range of corporate and commercial law matters.