Accountants and Financial Business Coaches for your Creative or Wellness Business.
The Orenda Collective and who we serve
The Orenda Collective provides a holistic approach to the financial aspects of your business. We work with current or aspiring business owners in the creative and wellness industry to strategise for growth, achieve financial goals and form valuable business connections.
We optimise your tax position, explain your finances, liaise with HMRC and give you a platform to ask questions (no question is a stupid one). This gives you time to focus on being a business owner, generating sales, serving your clients and creating new ideas.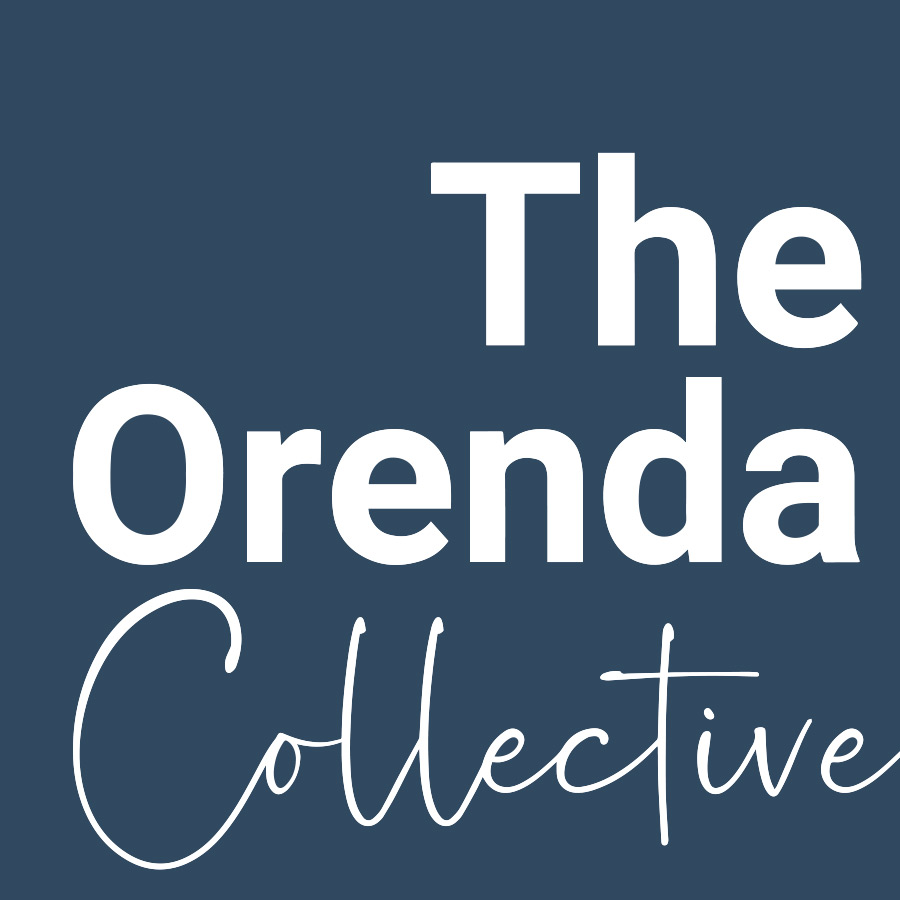 A force present in all people that empowers them to affect the world or to effect changes in their own lives.
Do accounting and tax rules confuse and worry you?
We take the stress of managing your business finances away from you, this gives you time to focus on the things that matter most.
Is a lack of strategy and financial direction limiting your profitability?
Our business coaching provides practical guidance, expert knowledge and a robust strategy to meet your financial goals.
Does a small business network restrict your opportunities for growth?
The collective is a platform for creative and wellness professionals to share experiences, use each other's knowledge and collaborate.

Orenda Collective is the only place I turn to for advice regarding financial/business matters. The girls knowledge has such a positive impact & they are always so quick to respond. I feel that I am able to ask for such a wide range of advice and they are always happy to help. I have been lucky enough to engage in years of advice & this has been so beneficial to decisions I have made. Their set up is so personal & easy for each individual to access. I would highly recommend them. Thanks girls!
I was really happy with Abbie who always responded quickly. I also liked the online document portal which was simple to use. The Orenda Collective is a refreshing alternative to my previous accountant who I felt wasn't particularly interested in my business so it's great to finally find a keen accountant to work with.
Abbie was extremely professional from start to finish. She made submitted our first year of accounts very simple and stress free. We will definitely continue to use The Orenda Collective in the future.
Honestly couldn't of asked for better help! Abbie was truly amazing helping me set up my limited company and showing me all the ins and outs! Step by step helped me though even late night calls and messages! Highly recommend!!! Thanks again!!
The Orenda Collective have been so instrumental in getting all our account straight and set up - the best part is they did this with so much patience, understanding and no judgement. It makes something that is usually stressful, a calm and clear process. We definitely recommend 🙂 Thanks again!!
Whether you are only considering starting something new or have been going for awhile - Abbie & Emily are the team for you! No judgement if you like me have left everything to its own devices, just genuine interest in helping you out. Highly recommend just having a chat, even if you think you have everything figured out and under control.
We won't hesitate to recommend The Orenda Collective. They offer brilliant financial advice and are always quick to respond to our queries, they're pricing is very reasonable and everyone we deal with is polite and professional. We look forward to working with them in the future!
The Orenda Collective have been amazing with our accounts for our flooring business. A weight has been lifted with them managing our tax return and they are always on hand to answer any questions! Highly recommend them!! thank you again The Orenda Collective!
The Orenda Collective have helped me so much, taking me through each step of the way when transitioning from a sole trader renting a room, to a limited company with my own salon. They have saved me so much time and confusion!
Abbie & Emily are a dream to work with! Having had my business for 3 years, they have honestly made submitting my accounts so much easier. Accounting is very new to me and I have to admit I very much need my hand holding and they do exactly that. No question is a silly question and they take the time to explain and run through anything I am unsure of in details. Thanks so much ladies!!
Abbie and Emily (The Orenda Collective) helped me submit my first tax return to HMRC and have set me up for future tax returns with some excellent advice and resources. Fast service, great communication and thorough explanation of the intricate details throughout. Highly recommended.
Check out our latest blog posts for creative and wellness business tips.